Veterans and their families founded the Magnus Veterans Foundation, a tax exempt 501(c)(3) non-profit organization. The organization's founders have over one hundred years of combined military service, most of which are within Special Operations Forces. 
Our dedicated team understands the profound impact that war and military service has on veterans and their families. They include physicians, licensed professionals, veteran families, community leaders, and military service advocates.
We pledged to devote our professions and leadership to the Magnus Mission.
Our Mission
Heal and honor our veterans and their families through community fellowship and a comprehensive approach to restoring the body, heart, mind, and spirit.
Our Vision
Fully restore the Warrior Spirit by bridging the gap between those who serve and those whom they serve.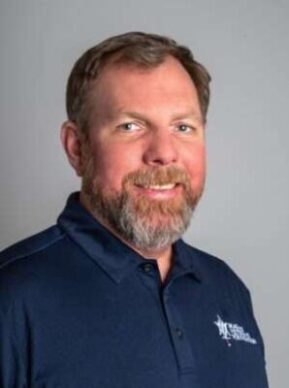 Shawn Alderman, M.D.
MVF Founder and President
U.S. Army Special Forces Lt. Col. (retired) and Family Physician, Group Surgeon for 5th Special Forces Group – 31 years of service time. As our highest-ranking executive, Alderman's dynamic personality, powerful vision and exuberant drive lead the foundation. He serves as a Physician to our Magnus Members; he speaks publicly to enlist audiences of veterans, corporations, government entities, and organizations to our mission; he manages the foundation's resources and sets long and short-term strategies for Magnus' success.
Jay Calhoun
Executive Director
Jay comes to us from People Responding in Social Ministry (PRISM) in Golden Valley, a nonprofit organization dedicated to combating homelessness and food insecurity. On top of serving as their Finance and Operations Director, he has also served on their board of directors, including multiple terms as PRISM's Treasurer and Board Chair. Aside from his work at PRISM, Jay has over 17 years of experience in finance and business management at TCF Bank and SPIRE Credit Union. Jay is a long-term resident of Rogers, where he lives with his wife and 3 children. He is also a Rogers Lion and an active volunteer with many nonprofit organizations in the twin cities area.
Our Future Together
The Magnus Veterans Foundation will research, organize, and develop facilities and resources that specialize in veteran health and optimize veteran performance.  Our facilities and partnerships will go well beyond traditional primary care services by focusing on the whole person (physical, spiritual, psychological, and social) to achieve individualized performance goals.  We will close the gap between those who go to war and those who send them by creating unique veteran-community collaborative engagement opportunities.
Our First Order of Business
The Magnus Veterans Wellness Campus (MVWC), the most comprehensive approach to Veteran and Veteran Family health and wellness to date, as the first order of business, opened its doors on June 1, 2021. The campus property and staff serve veterans and immediate family individuals who are interested in optimizing their own personal health and performance. The MVWC is on the grounds of a serene and beautiful estate in Dayton, MN. The campus includes a medical and psychological health clinic, a gym with Life Fitness equipment, mindfulness and artistic spaces. On-going fundraising community engagement venues are designed to support MVWC memberships and bring members and the surrounding communties together. Our professional staff provide our Five Performance Pillar programming while volunteers are the building blocks to fully connect the community with the people who have served our country. Magnus not only provides exemplary life-saving care for the members who need it, we also get to know all of our members to create an atmosphere of inclusion with a sense of belonging to celebrate all those who have honorably served our country, Vet and family. We are uniquely – Magnus.