Our Magnus Membership Benefits
The benefit of a Magnus membership goes beyond medical and psychological clinical care. Magnus is also a place where you can go to find peace, understanding, respect, and comradeship.
Magnus Healthcare
We are proud to offer our members and their immediate family free healthcare. This includes no co-pays or after-visit bills. Thanks to the generosity of community donations, individual sponsorships, and fundraising events, we are able to continuously offer this unique service to our Magnus family.
Our physicians are fully equipped to perform physical exams, assess your medical history, and explain risk factors. Whether you are looking to order preventative health screenings or to stay up to date with medication review and disease management, our Magnus primary care providers are here to assist. Should additional testing or exams be recommended, our providers can write a referral to an outside medical professional of your choice. Outside health care costs will apply, and those providers will likely bill your health insurance.
Additional Member Benefits
At Magnus Veterans Foundation, we are continually adding new events and activities to our calendar. Stay up to date by visiting our frequently updated events page. Some of our activities and events include yoga classes by Jonna Duke, access to our gym, free personal training sessions, and more.
Magnus Veterans Foundation Property
From property line to property line, our incredible acreage is for complete use. Whether you're looking to cast a line into our stocked fishpond, have a picnic by the water fountain, meditate in the gazebo or greenhouse, walk the grounds, access Diamond Lake, enjoy the hosta garden and beautiful waterfall, or meet up with other members and family, our property offers many opportunities for healing and restorative activities.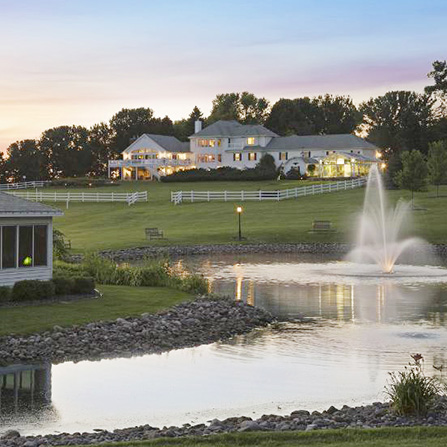 Looking to learn more about membership benefits? Contact us today to talk with a Magnus professional.